Underwater Unmanned

Riverine Craft
When air coverage wasn't sufficient, we dove deeper and used our expertise to develop a series of biomimetic Underwater Unmanned Riverine Crafts (UURCs) propelled by undulating fins, similar to a cuttlefish.  Three different vehicles were ultimately built ranging in dry weight from 15 to 90 pounds.  This work was done as part of an SBIR contract with DARPA and the Office of Naval Research (ONR).
These vehicles are acoustically and optically low observable and have maneuver capabilities – such as doing flat turns without lateral movement – unlike conventional underwater vehicles.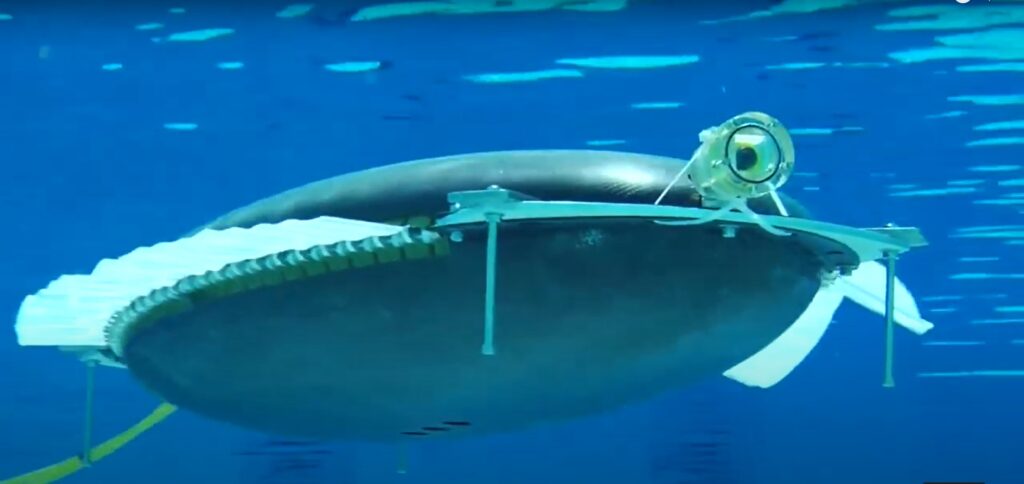 In the pursuit of warfighter optimization, the DoD came to us with this question: How can we monitor and improve the performance characteristics of the warfighter?
Our answer - utilize our proven sensor technologies in new packaging that can be directly applied to the human body - without interfering with their ability to complete the mission.
The SHARP Suit was developed as a performance monitoring tool that can be worn underneath a uniform.  Its lightweight and conformal fabric allow it to be unnoticeable to the warfighter.  Embedded in the material are sixteen 9-axis IMUs, each operating at 1,200 Hz.  The sensor chain is encapsulated in a patented design utilizing highly flexible and durable silicon to make it highly durable and water resistant.  With an onboard data recorder and six-hour battery life, the SHARP Suit is the wear-it-and-forget-it solution to performance monitoring.
The SWIFT System was born from the idea of creating a flexible, low-cost sensor solution that could quickly adapt to many use cases and be utilized by multiple patients, such as in a field hospital.  Using the same high accuracy IMUs as the SHARP Suit, it puts each IMU in a sealed unit with its own battery and wireless transmitter.  Using the ISM band and our proprietary wireless protocol the system is able to transmit synchronized data from up to 14 sensors back to a PC for both real-time 3D modeling and data recording.  And since each sensor can be utilized independently, the software can be configured in the field for a variety of use cases, such as a two-sensor setup for single joint monitoring, or a six-sensor setup for GAIT analysis.